my thoughts

I can't believe that what I feel is really happening to me
Make it hurt
And point the finger at my insecurities
Well I guess I just don't understand about those complexities in your mind
And I guess I just don't understand why this world seems so unkind
Maybe just once I get what's coming to me.
**"Maybe Just Once" - Nine Inch Nails**
Sunday, February 27, 2005
Pictures from the Fantasia Party! I did promise. I took a bunch more, but most of them have other people in them as well.
Here's me all ready right before the party:
CLICKY CLICKY
And me with my new purple vibrator bursting from me like in the "Alien" movies:
BURSTY BURSTY
Me with the darling Hugh-cookie:
ISN'T HE CUTE?
the photo I will
regret
posting:
DORKY SCHOOL GIRL
We made a hell of a lot of food for this party too. A veggie tray, some nachos & dip, a gingerbread mansion to be the Playboy Mansion... and the penis cake.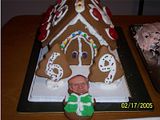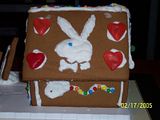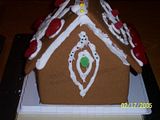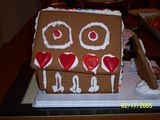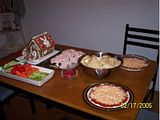 And, just because everyone seems to be jumping on the doll-making band wagon, I'll post a picture of the me doll I made when
Alexa
linked to the doll website on her weblog. You all know what I look like already, but this doll thing is too addictive and fun to pass up!
A few other random photos b/c I am bored...
Andrea
and I showing off our Smartball purchases:
Cha-Ching!
Sitting in Mr. Greenjeans after Toronto shopping (Andrea,
Lauren
, me &
Leya
):
Clickity Click
Random picture of me, Lauren and Andrea attempting to be cool:
Word up, G
Leya, Lou, Britts and some boob-grabbage:
Hands on
Steph and I at the zoo last summer:
Bad horsie, bad!
Me dressed in candy cane fashion for New Year's 2005:
Candy Striper?
Another picture of Andrea & I this past new year's:
Ring it in
Happy New Year with Chuck, me and Nicole:
Smile for the camera
Britts & Leya have got 2005 spirit:
Flip da bird
*stupid link of the day*
Cooking With Cum
: when this website gets its book out, who's gonna buy it? Come on, admit it... JeN's mind ejaculated @ 10:01 p.m. |
|
permalink